What is Kinesiology?
Kinesiology is the scientific study of human movement. A Kinesiologist helps support patients of all ages to improve efficiency, movement, and performance from a biological perspective.
This can include support for sports and fitness, motor disability management, injury recovery, rehabilitation, and ergonomics. Kinesiology is a powerful addition to your whole-body wellness routine and makes a great companion to massage, chiropractic, and acupuncture services.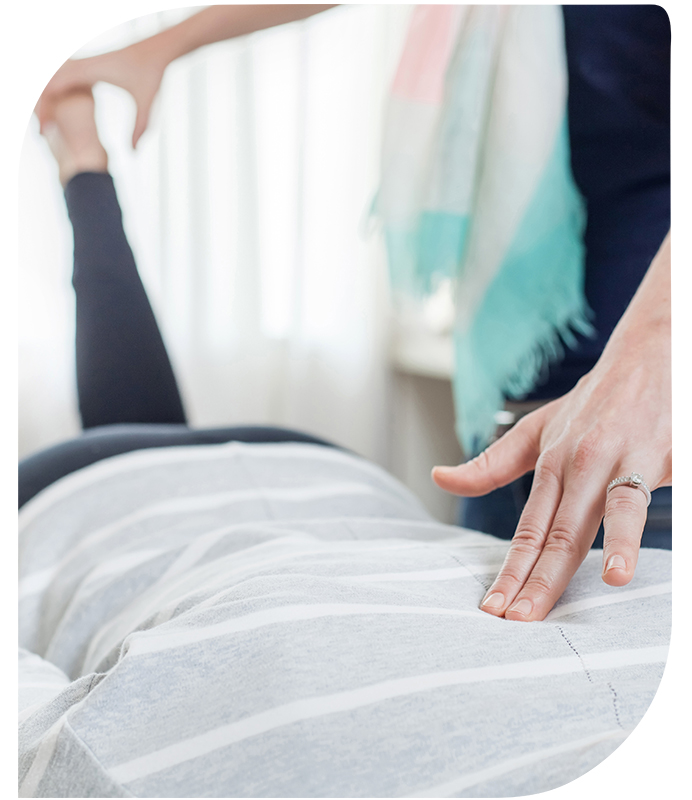 What Are the Benefits of Kinesiology?
Kinesiology can help get to the root of health problems or discomfort using systematic assessments and functional analysis to help identify areas for growth or healing.
The goal of kinesiology is to create a treatment plan that supports your overall well-being and health, while promoting and improving movement for life.
RECOVERY FROM PHYSICAL INJURIES OR AILMENTS
When most people think about kinesiology, the first thing that comes to mind is sports and injury recovery. Kinesiologists support athletes, and everyone, to achieve ideal functional movement.
In the case of injury or muscle related ailments, our Kinesiologist will work with you to build a personalized rehabilitation or treatment plan to support recovery, rehabilitation, and improve muscle development.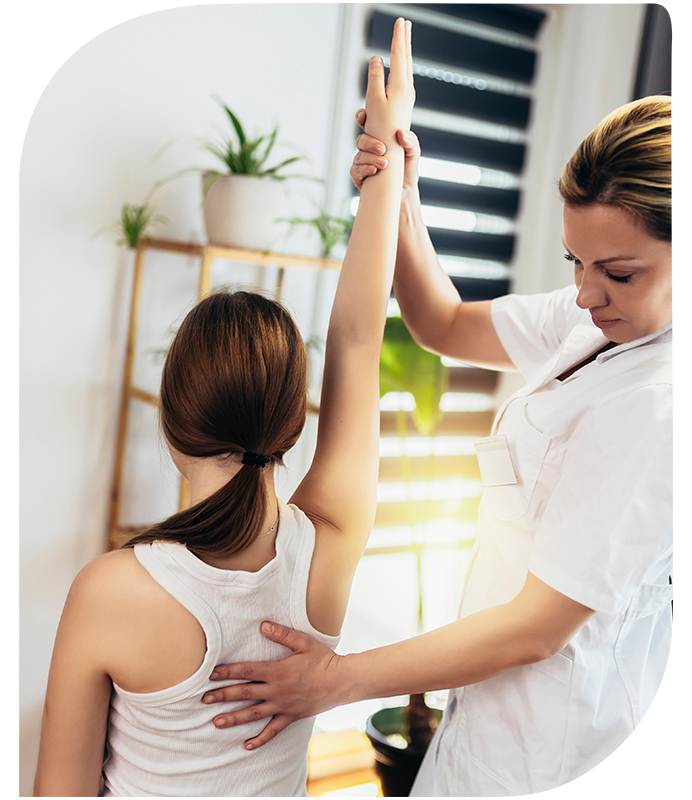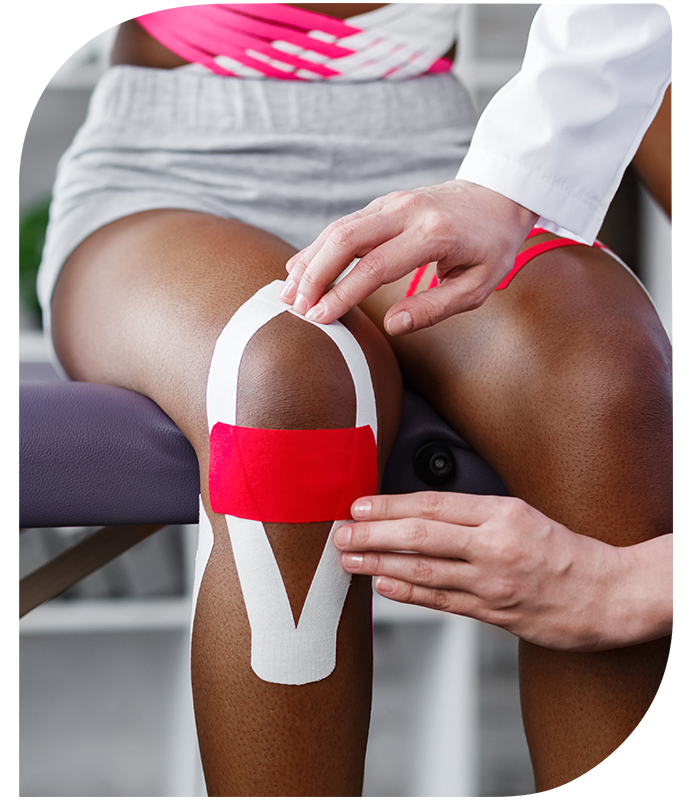 MANAGING MOTOR DISORDERS & IMPROVING MOVEMENT
If you experience pain or discomfort due to a movement related disorder, our kinesiologist can help. We will work with you to create an individualized exercise and physical activity program to support motor function recovery.
PREVENTATIVE MUSCLE MOVEMENT TRAINING
Learn how to build on and improve your mobility while working to prevent future injuries. Our goal is to promote efficient movement while working to achieve personal goals.
The plan will be different for everybody, and we look forward to being part of your journey.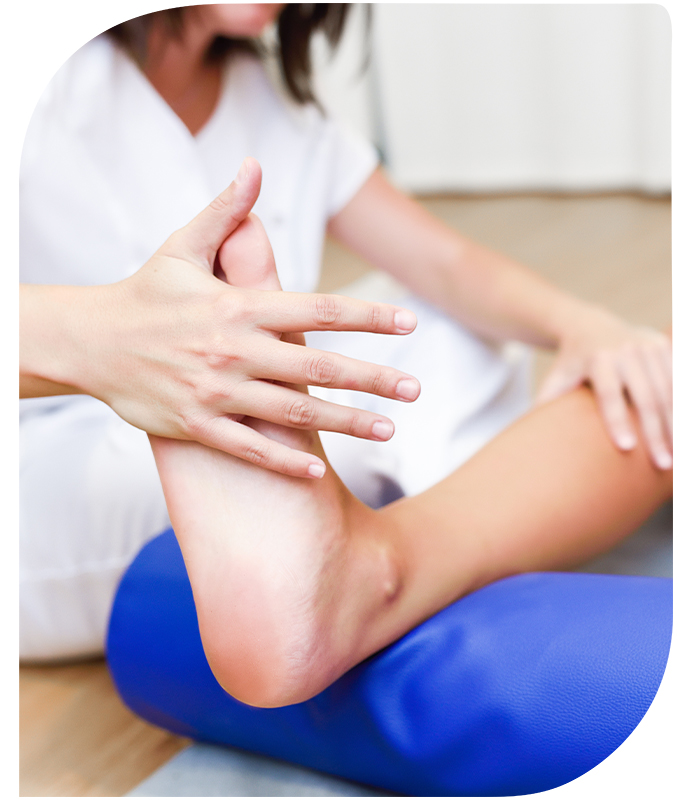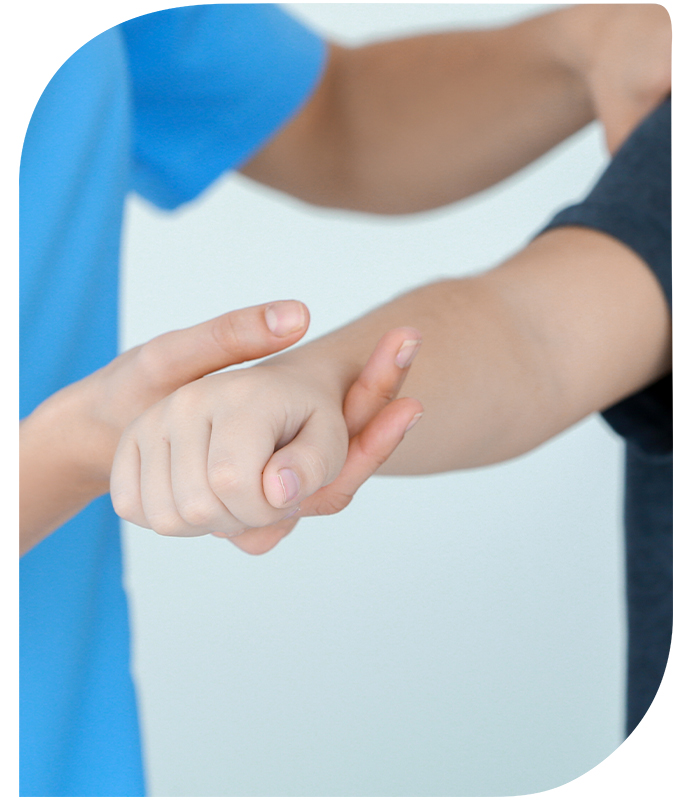 MOTOR LEARNING SUPPORT
When it comes to movement, some of us encounter challenges that require additional support.
For those with movement-related impairments or disabilities, a kinesiologist can provide tools, alongside your wider support team, to empower body awareness and increase muscle strength and agility.
ERGONOMIC ASSESSMENT & PLANNING
Whether you are setting up a home office or a workspace in a larger office, a Kinesiologist can perform ergonomic assessments and help plan your space.
Ergonomic planning may include basic setup to recommendations of specific equipment to help support healthy posture and comfort while you work.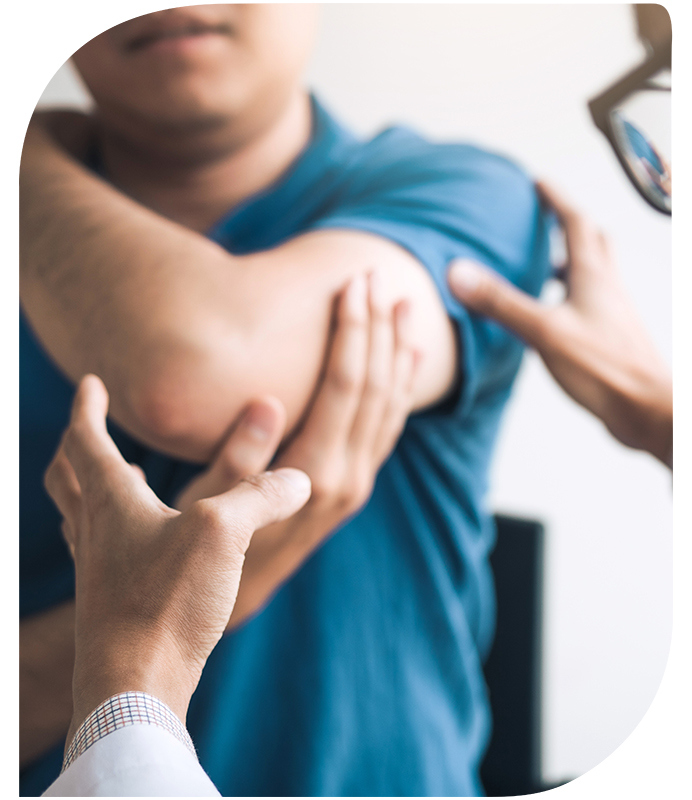 SEE HOW A KINESIOLOGIST WORKS TO HELP YOU ACHIEVE IDEAL FUNCTION
Post-operative rehabilitation
Postural alignment correction
Rehab after a vehicle accident
Improved muscle and joint mobility
Coordination and balance (proprioceptive skills) development
Pre-hab to correct your biomechanics and reduce your risk of injury
Nutrition coaching
Correction of muscular imbalances
Increased muscular strength, endurance and power
Education
Shockwave therapy
Movement screening
Taping services
READY TO SPEAK TO OUR KINESIOLOGIST?