ACUPUNCTURE
As part of our goal to help support whole body well-being for our clients, we are pleased to offer acupuncture treatments, which can be a beneficial complementary treatment for chronic pain including migraines, lower back pain and some types of arthritis.
Whether you are already struggling with a health challenge or seeking an additional routine to support your overall wellness, our in-house Acupuncturist and Traditional Chinese Medicine Practitioner would love to help.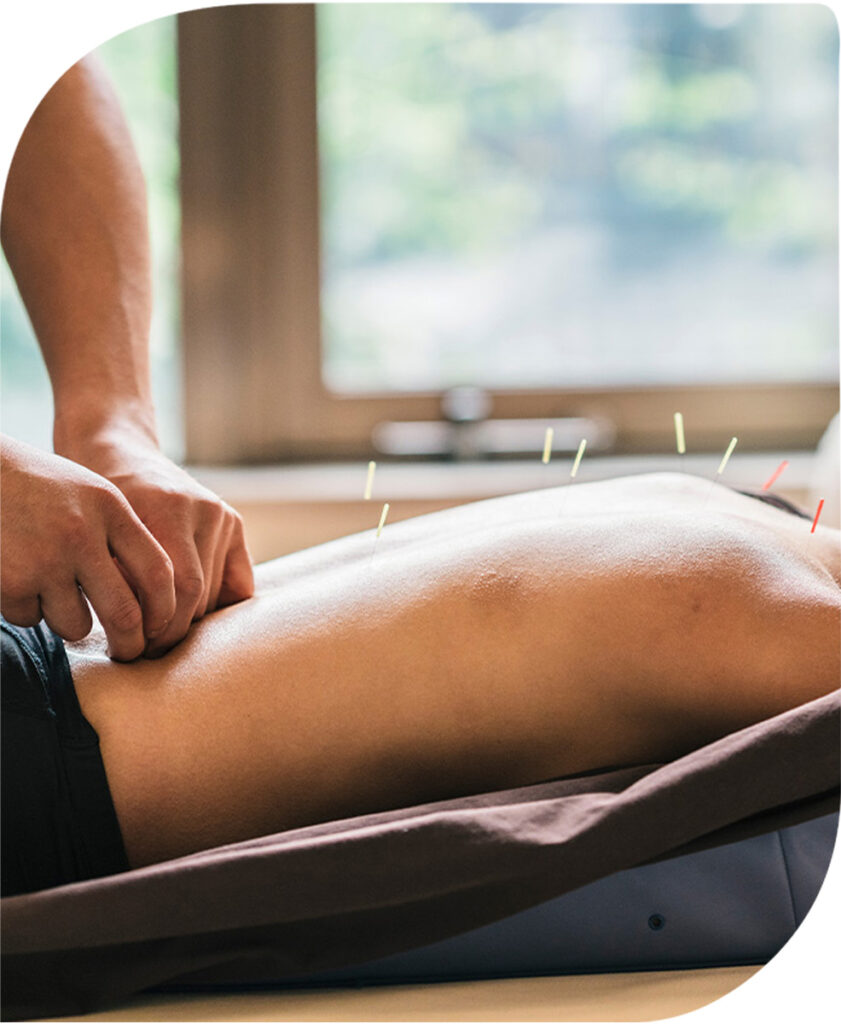 WHAT ARE THE BENEFITS OF ACUPUNCTURE?
Acupuncture is a Traditional Chinese Medicine practice that seeks to help restore balance in the body. It involves the careful insertion of thin, steel needles into the body. The physical sensation of the needle insertion stimulates the central nervous system and sensory nerves in the skin and muscles, increasing blood flow in the body. This process can aid in injury recovery and the treatment of chronic and acute pain conditions.
PAIN MANAGEMENT
Acupuncture may help increase your body's ability to handle pain and discomfort by stimulating nerves, muscles and connective tissues. This can include pain related to menstrual cramps, headaches, arthritis, back or neck pain, and more.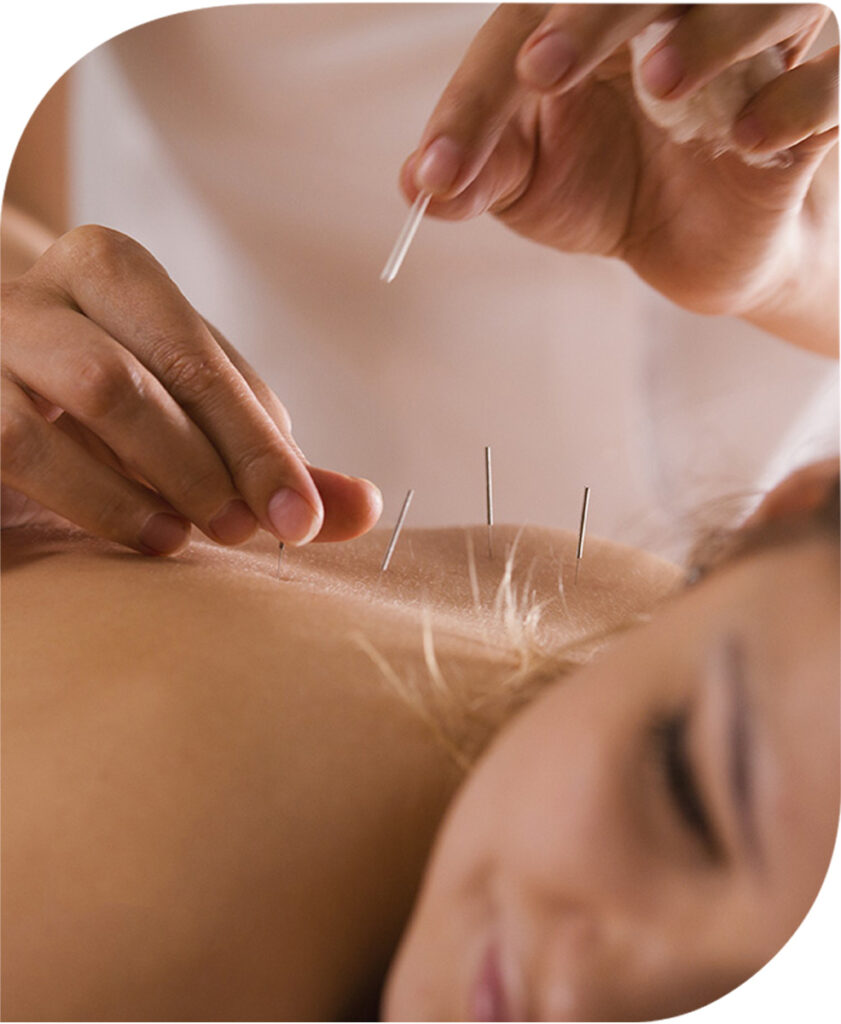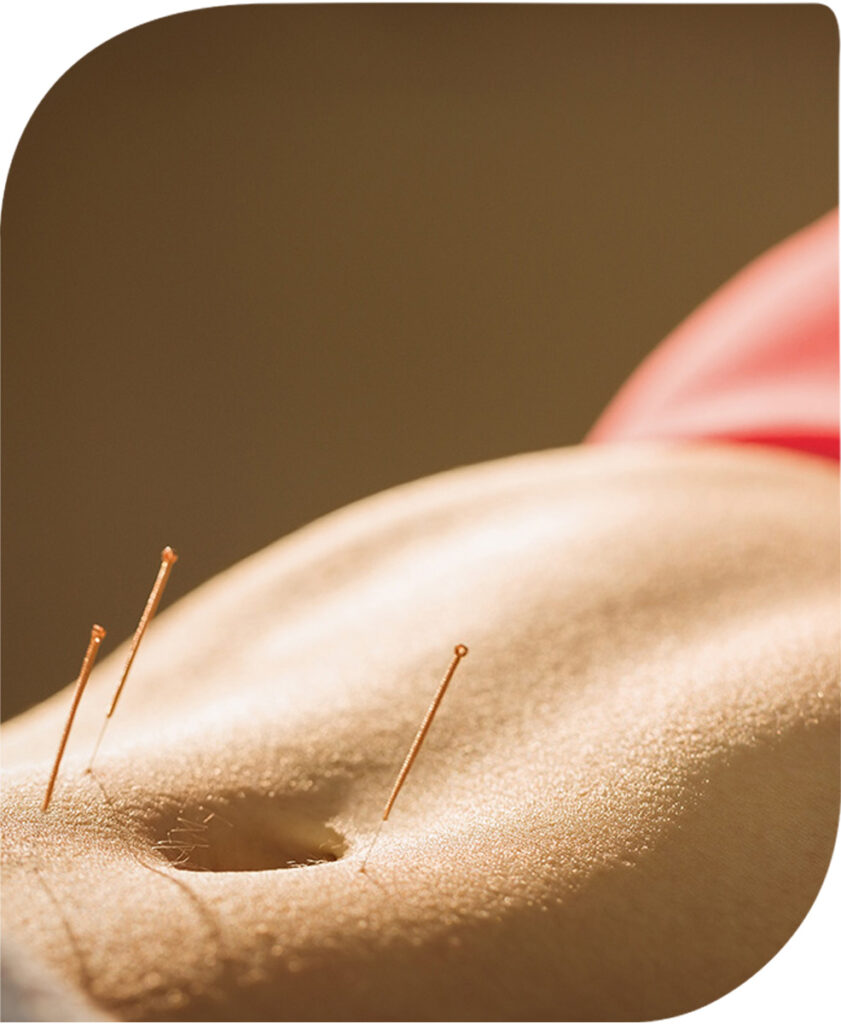 RELIEF FROM NAUSEA
If you're suffering from chemotherapy-induced or postoperative nausea, acupuncture can help to relieve symptoms and restore your body.
RECOVERY & SUPPORT
Due to its ability to stimulate nerves and muscles, acupuncture can help in the recovery of muscle and tendon related injuries, and in some cases may reduce symptoms of allergic rhinitis, sinus conditions, and symptoms related to fibromyalgia.